Is there a doctor in the house? If so, he or she might want to read this too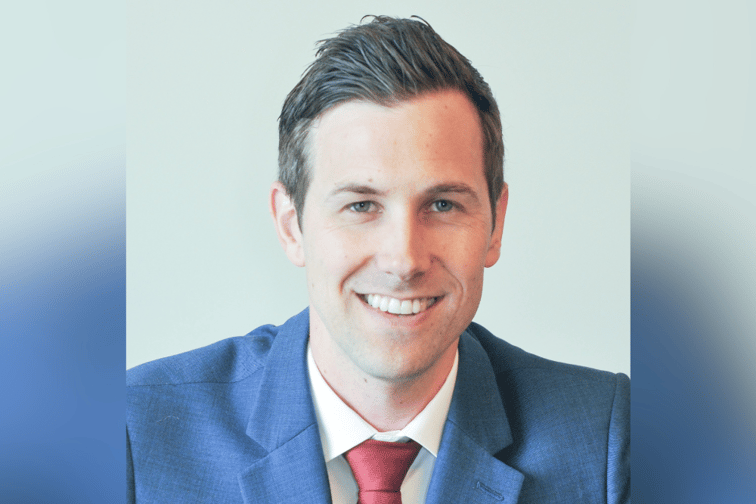 Life & Health
By
Desmond Devoy
Sponsorship note: This article was produced in partnership with CNA Canada.
Client expertise blurb: Desmond Devoy, of Insurance Business Canada, sat down with Michael Brennan, underwriting manager, specialty – healthcare and life sciences, at CNA Canada, to discuss the challenges of AI and designer drugs, but especially the continued need for public-private partnerships to keep Canada competitive in the healthcare and life sciences field.
Canada is punching above its weight when it comes to pharmaceutical research and development – but insurers need to keep on top of new developments, including AI, to see where new liabilities may lie.
"Canada has, and continues to be, recognized on a global stage for major medical discoveries and innovations," said Michael Brennan (pictured), CNA Canada underwriting manager, specialty – healthcare and life sciences.
Nevertheless, the underwriting manager called for more investment, and public-private partnerships, in this growing sector.
"(There is a) need for additional public private partnerships including more support from the government and more expertise in research institutions," Brennan said. "The life science sector is starting to gain momentum in Canada."
There are obvious achievements to be celebrated, among them the discovery of insulin in the 1920s, the development of a compound that slowed HIV, and Canadian scientists being key team members in the development of Polio and Ebola vaccines. The Quebec City-Windsor corridor, home to the second largest life science cluster in North America, serves as a shining example of Canada's access to expertise.
"Today we have a highly developed life sciences sector with an established regulatory framework," Brennan said. "We have a highly educated workforce, publicly funded hospital system, world class hospitals and an abundance of academic and research institutions."
Canada eyes life sciences growth
The country is primed for life sciences growth and with this comes additional exposures for expanding organizations.
Since the COVID-19 pandemic, Canada has pushed forward with plans to bolster in-house vaccine and drug manufacturing capabilities through investment and stakeholder collaboration. Historically, as much as 70% of all prescription drugs sold in Canada, and 90% of all components used in drugs that are manufactured domestically, have originated from abroad, leaving the country exposed to supply chain issues.
Policymakers have also sought to tackle a reliance on importing supplies like personal protective equipment (PPE) and medical devices, as highlighted during the COVID-19 pandemic.
On the R&D side, the government has established a taskforce that has been funding research incubators, and a pipeline for young scientists wanting to bring their products to market. The National Research Council has contributed to the creation of a new biologics manufacturing centre, and the federal government has earmarked $2.2 billion for Canada's bio manufacturing and life science strategy. The University of Alberta has received funding to bolster the domestic manufacturing of small molecule therapeutics, which will lead to a greater supply of more life-saving drugs.
How big is Canada's life sciences sector?
Canada's life sciences sector has always been an important part of the national economy. But the industry's heft has grown during and after the pandemic. Here is a quick snapshot of where the pharmaceutical and R&D sectors fit into Canada's economic picture:
In 2020, the R&D pharmaceutical sector contributed $15.9 billion to the Canadian economy according to Statistics Canada, up from $15.0 billion generated in 2019.

Between those two years, that sector had about 108,000 full-time equivalent jobs. Canada already tops the list of G7 countries when it comes to clinical trials.

Canada is number one among G7 countries for the number of clinical trials per population.

In the manufacturing sector alone, 26,710 people were employed in the pharmaceutical manufacturing sector. By 2020, that number had gone up to 31,521.

The pharmaceutical and medical manufacturing industry contributed $89.6 billion to Canada's GDP in 2022.
Progress is to be applauded, but any hoped-for boom in Canadian manufacturing, production and medicinal discoveries also brings potential exposures for organizations and their insurers.
Gene therapy – the risks that come with breaking new ground
Researchers are looking to break new ground and areas like gene therapy are seen as a route to help smaller patient populations with rare conditions.
"You could have a child that's born with a gene that causes childhood blindness," Brennan explained. "With these drugs, you can now take a one-time dose and possibly cure it, or correct that blindness; so there's a lot of promise."
However, the limited number of patients – and the potential cost of drugs – pose certain challenges. Hypothetically, one dose could cost $700,000 – raising questions over who pays. And with such a niche population needing each drug, the sample size during testing will be smaller, and that can elicit questions over long-term implications in regards to understanding the insurance risk.
"In insurance, we rely on data to evaluate new risks, but here we are limited because the products are new and do not have much historical data." Brennan said. "It's definitely an emerging trend, but an emerging risk at the same time because it's new and it's important to understand the long-term implications, especially as an underwriter."
Artificial intelligence and patient consent – a challenge for life sciences
Like insurers, many life sciences businesses are seeing AI as a way to streamline their own back-office processes. However, when organizations are handling sensitive patient data, this comes with risks. An article by Ao, quoting an Accenture report, found that life science organizations are likely to lose $642 billion US globally to direct cyberattacks over the next five years. The exposure of the life science industry is rated second compared to the high-tech industry, which it predicts will be "robbed" of $753 billion by 2024.
"Personal and cyber data risk will increase," Brennan predicted.
Informed consent is another important point of consideration when it comes to data collection and processing.
The rise of smart devices like Apple watches, which have been classed as a medical device that cardiologists can use as a data source, has opened up avenues for medical practitioners to better understand how patients' bodies function.
However, Brennan said, the industry will need to carefully consider how it will obtain patient consent, as well as how it track and store medical data.
With medication production, there are also new risks from the automation of labelling medications. While it requires less manpower, these pose fairly new risks around product recall and product safety.
A final challenge for the future is keeping the talent pipeline open and flowing.
"Without new talent, we can't grow," Brennan said. "Life science companies planning on adding staff and finding the right talent, is going to be a challenge."
As the Canadian healthcare and life sciences field continues to change, it is ever more important to remain informed on the shifting risk landscape and stay vigilant to new challenges.
Keep up with the latest news and events
Join our mailing list, it's free!
link